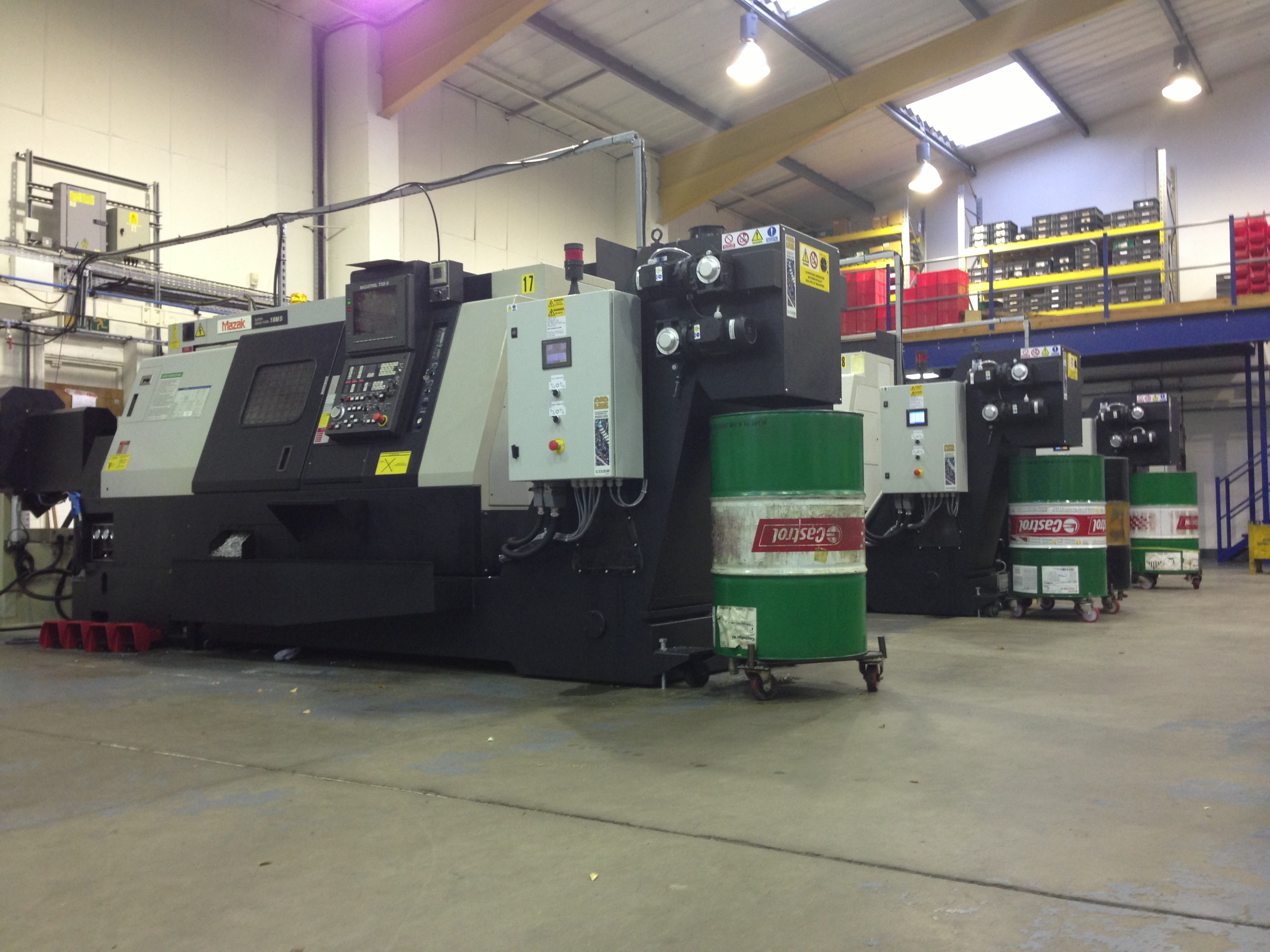 Commissioning of 3 more machines is now complete. These 3 Mazak SQT18MS machines have received 
a host of major in house up grades, to reduce set up cost, improve component quality and allow minimal 
operator intervention.
Maximum bar size upgraded to 68mm, 
through spindle coolant,
 PLC controlled swarf management,
 Auto fill,
 parts removal conveyor, 
axis overload protection, 
dead length work holding on all spindles.